Bitcoin Emerging As A Popular Tool For Online Poker Players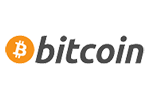 The fact that Bitcoin is being used more and more in an online gaming setting will come as no surprise to many industry experts. People who have followed the rise of Bitcoin or the emergence of online gaming sites will know that these two elements have a natural attraction that will see them coming together in an easy and convenient fashion.
You could almost argue that Bitcoin was created with online gaming in mind. Recent studies indicate that close to 60% of all Bitcoin transactions are carried out within the gambling industry. This means that transactions with this currency are focusing on online gaming play, with poker and casino at the front of the options. While you may not be able to use Bitcoin if you take advantage of a Full Flush Poker download option that comes your way, there will be plenty of people who appreciate the chance to use this currency.
While there are plenty of benefits for gamblers to use this currency, there are also benefits for people behind the sites. One of the strong elements of Bitcoin payments is the fact that a charge-back fraud cannot take place with this currency. This is down to the fact that transactions undertaken with Bitcoin are irreversible. This may not always be a good thing but the fact that it provides an added level of protection for a number of sites will be seen as a positive thing.
Bitcoin can help players and sites alike
Another strong benefit for the casino and poker industry is the fact that there is no need for a middle man when it comes to bitcoin transactions. The gamer will make their communication and payments directly to the casino or poker site and this means that there is a reduced opportunity for governing bodies and officials to strike out at facilitators. The emergence of Bitcoin may have come with sports betting industry but it is being used more and more with poker rooms and online casinos. Given the precarious state of online gaming in the US, it is difficult to overtly promote or publicise Bitcoin due to the fact that it is more commonly associated with underground poker sites. The fact that poker play is only licenced in three states in the US, Delaware, Nevada and New Jersey means that the vast majority of poker players in the US are playing illegally and this means that Bitcoin is an option that many poker players are happy to use or take advantage of.
It is important to note with Bitcoin is that while it may be harder to trace activities carried out with this form of currency, it isn't impossible. If the legal authorities are so minded to trace Bitcoin currency transactions, they will find that they can do so and even the deep and dark underbelly of the internet, where many people believe that Bitcoin users reside, is no deterrent to investigators.